Low-noise and available system solutions for public rail transport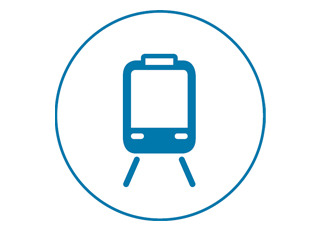 Tram operators are constantly confronted with new challenges in light railways:
ever-shorter interval times resulting in higher requirements
complex framework conditions for maintenance in the public sector, as well as
the wish for environmentally friendly, comfortable and low-noise solutions.
Modern systems for modern requirements. These conditions call for functioning systems that guarantee safety while catering for today's demands on mobility. We offer innovative and reliable products with the expertise of a provider as well as trendsetting concepts. We improve service life, availability, reliability and ease of maintenance for rails, turnouts and signaling technology on all continents.
Over 150 tram networks worldwide. Every day, our first-rate technology enables over 150 tram networks throughout the world to successfully cope with the increased demand. As a pioneer in the consideration of economic (LCC) and technical (RAMS) customer benefit, we bring together cutting-edge technology with systems expertise right down the line. Our 60 sites all over the world allow us to bundle our knowledge and supply customers with localized products and services tailored to their needs and offering benefit. voestalpine Railway Systems stands for overall solutions with maximum efficiency – this gives our customers the edge in terms of technology and competition.
Rail technology: Unique heat-treated grooved rails: R290GHT-CL to 400GHT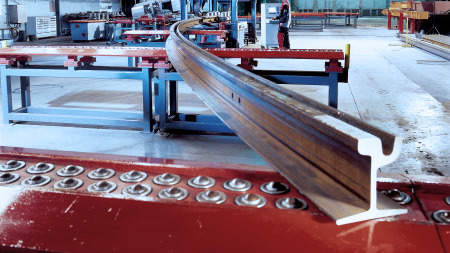 Special tram rails from the professionals. We are the global market leader for grooved rails and the only manufacturer of heat-treated qualities in this segment. Our customers include almost all major tram operators in Europe, as well as numerous other important companies based in North and South America, Australasia and Africa.
Our portfolio contains heat-treated grooved rail solutions ranging from the easy to deposit weld 290 GHT-CL, the grades R290GHT and R340GHT to the extremely wear resistant grade 400GHT, thus representing optimized rail solutions for all track maintenance strategies of our customers. All our qualities benefit from HSH® heat treatment technology. HSH® grooved rails with high wear resistance are mainly used for curves on tram tracks subject to heavy-duty service:
The 400GHT as a "put-in-&- forget" solution with longest service life at lowest maintenance requirements.
The R290GHT, which offers optimum metallurgical conditions for the buildup welding strategies of our customers (reprofiling in the track), is also available as 290GHT-CL with an extra-low carbon content of max. 0.50 %.
In-track welding, tried and tested standard processes and procedures are available for all grooved rail steel grades produced by voestalpine Rail Technology. With the aim of synergistically maximizing customer benefit, these rails are also used in voestalpine's turnouts.
Added value:
Maximum wear resistance for a significantly longer service life in the track
Effective reduction of rail corrugation
Simple to weld – combined with on-site welding advice provided by voestalpine's experts as a service to customers
Available in all sections to EN as well as special customized sections
Manufactured according to bending plan and drilled for use with gauge bars
Tightest profile & straightness tolerances
First-class surface quality
Turnout systems: Sustainable turnout systems for trams in urban traffic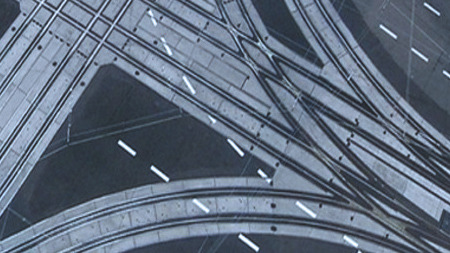 Constant development. We constantly develop our grooved rail technology further. This enables us to offer our customers innovative and efficient solutions which are optimized in line with the ever-increasing demands on public infrastructure.
More traffic in the cities. If we are to meet the growing need for mobility - first and foremost in conurbations - to optimum effect, special high-performance, economical, environmentally compatible and convenient system solutions are required. We work hand in hand with our customers to develop concepts, which fulfill individual needs and circumstances to optimum effect.
Optimized life cycle costs. Our products are optimized in terms of life cycle costs. They promise maximum availability, reliability, ease of maintenance (robust design), as well as short installation, replacement and track possession times due to the use of preassembled parts, in addition to efficiency and durability.
Innovative products and system solutions for maximum requirements:
Grooved rail system turnouts
Complex systems and special solutions
Ladder track
Optimized switch blades (welded design, monoblock design, cast design)
Wide range of designs for crossings
Replaceable tramway crossings
Expansion joints
Top-on-track turnouts
Rail encapsulation
Track guiding analysis and safety studies
Extensive service package
Added value:
System responsibility / everything from a single source
Years of extensive experience on all continents
Wide-ranging design options, even for the most demanding applications
Integrated rail and welding expertise
Individual solutions for materials with high wear resistance
"Green" lubrication-free components
Maintenance-optimized products
Expertise and in-house manufacture of rail encapsulation systems (insulation against vagrant electric current)
Easy to weld for repair
Compatibility with all laying and fastening systems
Guaranteed industrial quality maintained from first to last day in the track
"Put-in-&-forget" solutions for grooved rails
Discover our signaling solutions & track services for all rail traffic types:
How can we help you?
If you have questions or feedback, please feel free to contact us. We are happy to help!