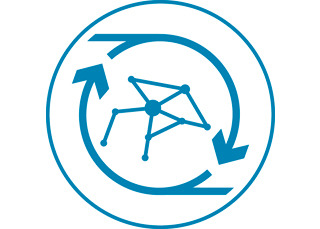 The track performance management approach - a comprehensive solution for connection tracks - is divided into the following service packages:
Condition-based inventory of the entire plant or parts of the facility, covering the entire railway law concerns
Conducting of regular inspections and maintenance
Spare parts management for planning and monitoring of project orders
We offer total solutions and we turn to operators of connection, industry and harbor railways.
Our efficient track management system in railway optimizes performance and costs - fulfilling the challenges of today and tomorrow. Whether rails, turnouts or signaling systems, we take charge of customized maintenance packages for your track infrastructure. If necessary, we will supplement them with electronic diagnostic systems, ensuring sustainable maintenance management. Condition-based maintenance means maximum availability and allows you to concentrate on your value-added process. Our integrated materials management safeguards your supply of spare parts while reducing capital tie-up. Our track management guarantees high availability and simultaneously optimizes your maintenance costs.
Maintenance of track infrastructure
Condition-based maintenance with the use of our electronic diagnostics systems
Digital asset management
Materials management
Our infrastructure service companies, such as Logistik Service GmbH, with their many years of experience, expertise and broad expertise in all areas of rail infrastructure are at your disposal for successful implementation - right up to advice on railway operations.