Mixed railway traffic systems for public infrastructure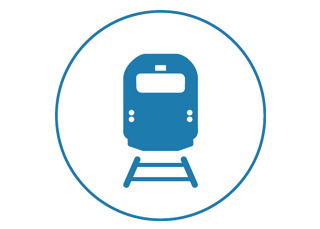 Infrastructure under pressure. The demands for the public infrastructure grow inexorable and the mobility of tomorrow must meet these requirements without undue strain on resources:
Increased train frequencies
Faster traveling speeds
New drive systems
Higher axle loads.
The supplier counts. Robust tracks, high comfort levels, as little noise as possible and an environmentally compatible approach calls for modern, sustainable manufacturing processes on the part of suppliers. Innovative and intelligent products designed with a provider's expertise are also in demand where integrated system and service solutions are concerned.
A functioning transport network thanks to outstanding technologies. We offer innovative and intelligent products combined with groundbreaking concepts. We apply them to improve service life, availability, reliability and ease of maintenance for rails, turnouts and signaling technology - in addition to monitoring and diagnostic processes on all continents.
Overall solutions from a single source. As a pioneer in economical (LCC) and technical (RAMS) product optimization, we combine cutting-edge technology with systems expertise right down the line. At around 60 sites globally, we bundle our knowledge and supply our local customers with products and services tailored to their needs whilst offering benefit. We stand for maximum efficiency overall solutions – helping customers get ahead in terms of technology and competition.
Rail technology: Optimized rail track for mixed traffic with our 400 UHC® HSH®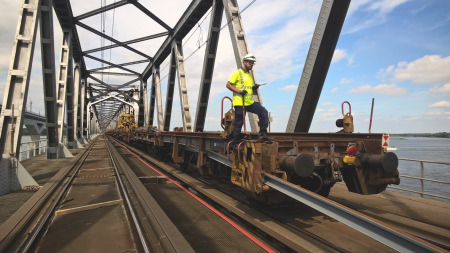 Extreme track loads. Railroad rails are one of the steel products subjects to the greatest stress. Network operators all over the world are faced with daily challenges such as rail wear, crack formation and other damage to rails occurring during operation.
Damage limitation. Whatever the problem: All damage means significantly impaired track performance and can be eliminated only with major financial expense and at the cost of reduced system availability. voestalpine confronts this fact with the world's largest portfolio of heat-treated, high-performance grades which have been developed on the back of years of experience.
The high-grade pearlitic steel 400 UHC® HSH® (conforming to Euronorm R400HT) combines this technology with an innovative materials concept. It is able to reduce track damage by a factor of six in comparison with standard grades (R260), and by a factor of two compared with heat-treated rails in the conventional performance category (R350HT).
Ecological and economical. The "green" low alloy concept (non-alloy rail steel) ensures first-rate weldability. Where economics are concerned, the resistance to all types of rail damage – previously unknown in the mixed traffic sector – offers major track optimization potential: it can save an entire investment cycle.
Added value:
Maximum resistance to rolling contact fatigue, wear and corrugation
Maximized operational availability with minimum life-cycle costs
Simple to weld thanks to the innovative materials concept of a non-alloy pearlitic rail steel
Noise attenuation effect through minimized corrugation
Customized application recommendations via our interactive Rail LCC tool, including a comparison with different investment and maintenance strategies ("path-to-optimum" access)
Years of outstanding experience with the standard application
Turnout systems: Efficient turnouts for versatile demands of mixed traffic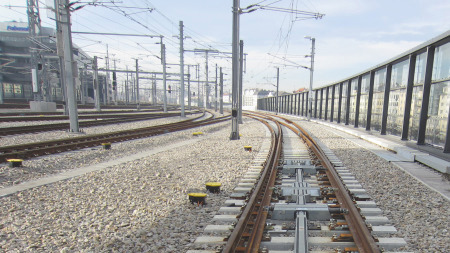 Fit for the wind and the weather. Whether facing snow or ice, desert sands or extreme temperatures – the railway network has to be safe and sustainable as well as economical and comfortable at the same time, functioning properly in all corners of the world. We have therefore made it our objective to optimize this system.
Innovation for the railways. We use smart and innovative products and services to deliver solutions fit for the future: besides classical switch products for all rail sections and gauges, we manufacture special track components such as rail expansion and insulating joints or transition rails.
Innovative turnout products and system solutions for maximum requirements:
Our solutions for growing demands include automated and self-adjusting systems and checks. This allows us to improve the availability and service life of rail track, something set to play an increasingly important role in the mixed traffic sector in the next years:
System turnouts and diamond crossings
Design-optimized switch devices
Movable point frogs
Manganese frogs
Built-up crossings
(Elastic) ribbed base-plates/roller systems
Rail expansion joints/special designs
Sleepers made of concrete/plastic/wood/steel
Fastening components
Comprehensive service package
Added value:
Systems expertise and responsibility (integrated safety assessments/verifications)
Tailor-made solutions for all customer requirements (innovative, environmentally friendly and economical)
Combination of global experience (under different environment/load conditions) from the boundary of the high speed and heavy haul sector for optimization in mixed traffic
The only manufacturer with an integrated rail basis and comprehensive expertise in rail track
In-depth knowledge of manganese casting
Life-cycle costs (LCC) and availability-optimized products
CO2-optimized manufacturing processes
Large in-house fleet of tilted-load freight cars for delivery of turnouts / pre-assembled ready for laying
Global cooperation with Getzner Werkstoffe for optimization of elasticity levels in the track (innovative, high-quality components for under sleeper pads, rail/base-plate pads, etc.)
Discover our signaling solutions & track services for all rail traffic types:
How can we help you?
If you have questions or feedback, please feel free to contact us. We are happy to help!