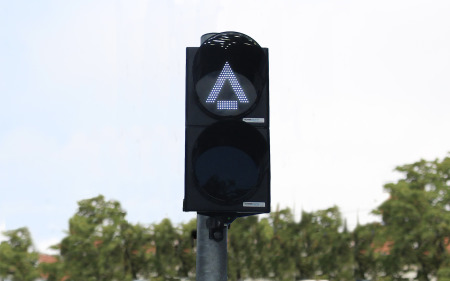 The SIL3 certified UNILIGHT SMART signal is available in different versions.
While the stop and go signal variant - depending on the type of installation of the circuit board in the housing - shows the railway signal terms F0 / F1 or F2 / F3 or W0 / F6 (X), the point position indicator variant shows the signal terms W1, W2 or W3 - with locking W11, W12 or W13 - and thus shows the direction of the reached end position of the turnout.
The UNILIGHT SMART F5 signal, on the other hand, indicates the signal term F5 - right of way.