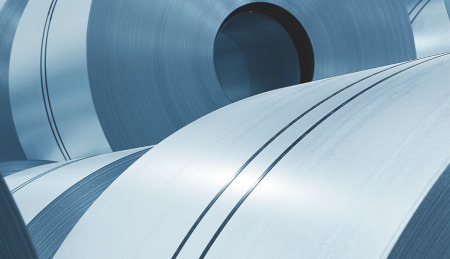 As a global manufacturer of high-quality steel products, the Steel Division of the voestalpine Group assumes a driving role in shaping a clean and livable future. While using conventional steelmaking technologies, the division has set benchmarks in the current production route and is now pursuing an ambitious step-by-step plan to achieve climate-neutral steel production with its greentec steel. In a first step, the Steel Division supplies each flat steel product in a CO2-reduced greentec steel edition and is working on the implementation of climate-friendly production technologies based on green electricity and hydrogen. Renowned automotive manufacturers and component suppliers rely on the highest-quality steel strip manufactured in the division as well as on the customer support that it provides on a global basis. The Steel Division is one of the most prominent partners to the European house and machinery industries. The Division manufactures heavy plates and cast products for applications under the most difficult conditions in the energy industry and provides customized solutions for the expansion of renewable energy.
The division achieved the following results in the business year 2022/23
Products
The Steel Division produces advanced hot and cold rolled steel, as well as electrogalvanized, hot-dip galvanized and organically coated steel strip. Its other activities include electrical steel, heavy plate, a foundry, and downstream sectors–the Steel & Service Center and Logistik Service which are managed as independent companies. The main divisional company and its largest operative enterprise is voestalpine Stahl GmbH in Linz. Together with ÖBB Rail Cargo Group, voestalpine Stahl GmbH operates the joint venture TransANT GmbH and is now taking a trend-setting step in rail freight transport.
Customers
The division is the first port of call for major automobile manufacturers and suppliers requiring strategic product development, and supports its customers around the world. It is also a key partner to the European white goods and mechanical engineering industries. voestalpine produces heavy plate used in the oil and gas industries as well as the renewables sector, for applications in extreme conditions such as deep-sea pipelines or in permafrost regions.
Key figures of the Steel Division
(in millions of euros; as of business year 2022/23)
| | |
| --- | --- |
| Revenue | 6,650.3 |
| EBITDA | 1,120.4 |
| EBITDA margin | 16.8 % |
| Employees | 10,636 |