Holiday jobs & internships
Each year we offer around 2,000 youngsters in Austria alone the option of completing an internship at voestalpine during the vacations—normally for 4 weeks, but occasionally for 8 or 12. Applications are welcomed until the end of January, via our online job portal. You will be notified of possible openings by the end of May. Students and pupils may be deployed in a wide variety of areas. However, most holiday jobs are offered in the production sector, for example, working with the blast furnace or in the steel mill. Here you'll work directly on the large machines, and we're not talking about the coffee machine! You'll only need that when you're working shifts—but you'll find that the job is well paid. You must be at least 18 years old (a legal adult) for shift work.
Student internships and scientific theses
We regularly offer internships in a wide variety of specialist departments, with a focus on research & development. As an intern, you will work on current projects, immediately benefitting from our employees' experience, which gives you a chance to directly witness the passion for innovation and team spirit at voestalpine. Internships are often combined with Bachelor, Master, or PhD theses, frequently forming the basis for a later professional career within the voestalpine Group. Send us an unsolicited application or apply directly for a specific vacancy.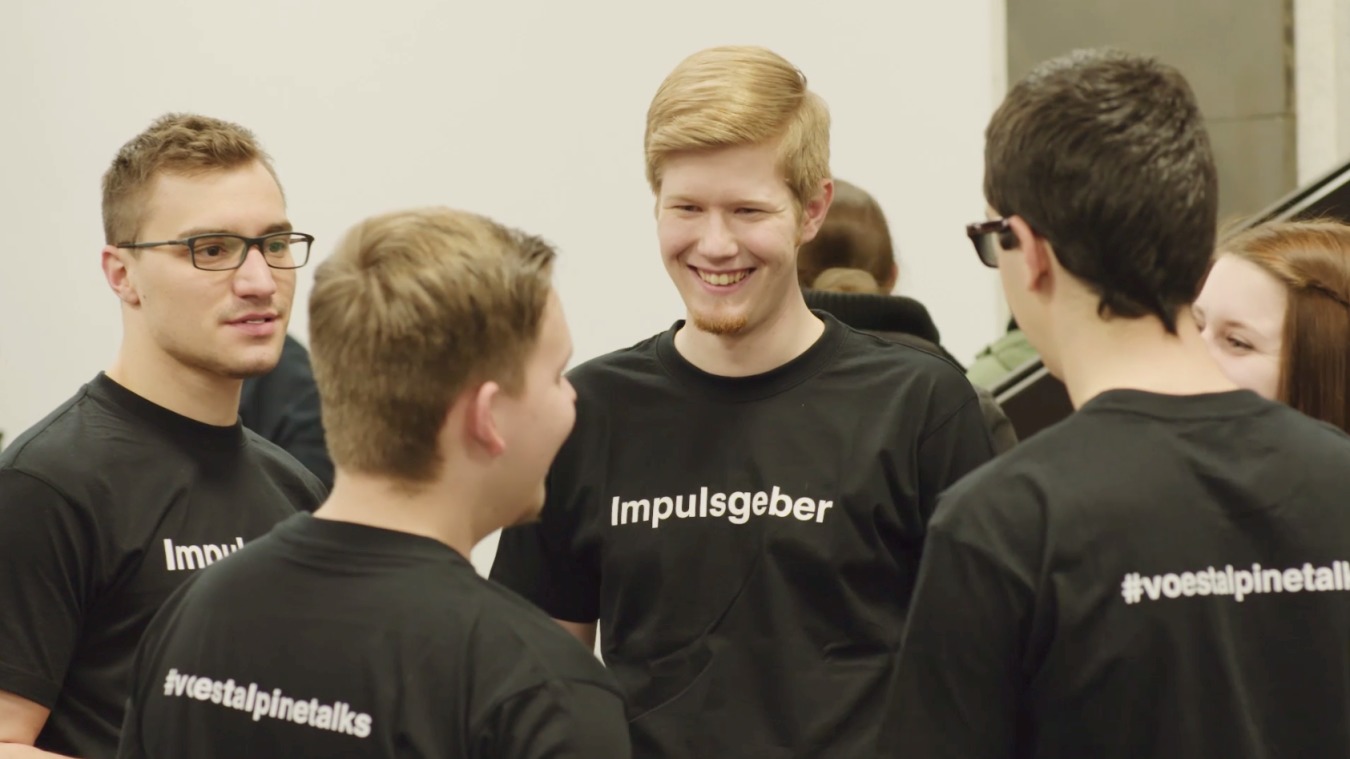 #voestalpinetalks & evening with the Management Board—voestalpine goes to university
voestalpine AG is organizing the #voestalpinetalks event series, titled "Inspiration that drives you forward", together with all student representatives of the Montanuniversität Leoben. At the talks, experienced voestalpine experts and members of the Management Board offer unique insights into the voestalpine Group. But this is not intended as a purely voestalpine event—the focus is on the guests who are selected by the students and include extreme athletes, trendsetters, mental coaches, book authors, and executive coaches, all of whom are also trainers on the voestalpine executive development program (value:program). One particular highlight is the evening with the Management Board where the entire Management Board of voestalpine AG responds to questions from the students and talks about their own career paths.
Already a graduate?
As a steel and technology group, we depend on having many talented employees drawn from a wide range of specialisms, such as law, economics, the natural sciences, IT, metallurgy, mechanical engineering, materials technology, physics and chemistry, and many other technical degrees. As Austria's most research-intensive company, we have a particular demand for engineers wishing to research into promising technologies. voestalpine's scientific R&D network comprises around 100 partners, including university departments, universities of applied sciences, research institutes, and Christian Doppler laboratories.
After graduation there are two options for starting your career at voestalpine—by direct entry or by participating in a trainee program. If you wish to join us directly you should apply for an advertised vacancy or send us an unsolicited application after graduating. The trainee programs are offered whenever required and are also advertised via our online job portal.
Training with work experience or direct entry
Early school leaver? Changing careers? Graduate of a technical/commercial secondary academic school or a German secondary modern school, looking to learn a real trade? It's never too late to train for a promising career. Many of our executives also started out as apprentices. That's why we are increasingly supporting new education initiatives such as the dual academy for graduates of secondary academic schools or a condensed apprenticeship in Kapfenberg lasting just 2 ½ years. Together with the University of Applied Sciences Upper Austria (FH Upper Austria), the voestalpine site in Linz also offers a dual degree program in Intelligent Production Technology. A huge advantage offered by the dual system is the work experience in the company which is part of the program. Of course, you don't have to choose one of these options, appealing though they may be. People looking for a change of job and graduates of all universities and subject areas are naturally welcome to come enter our company directly.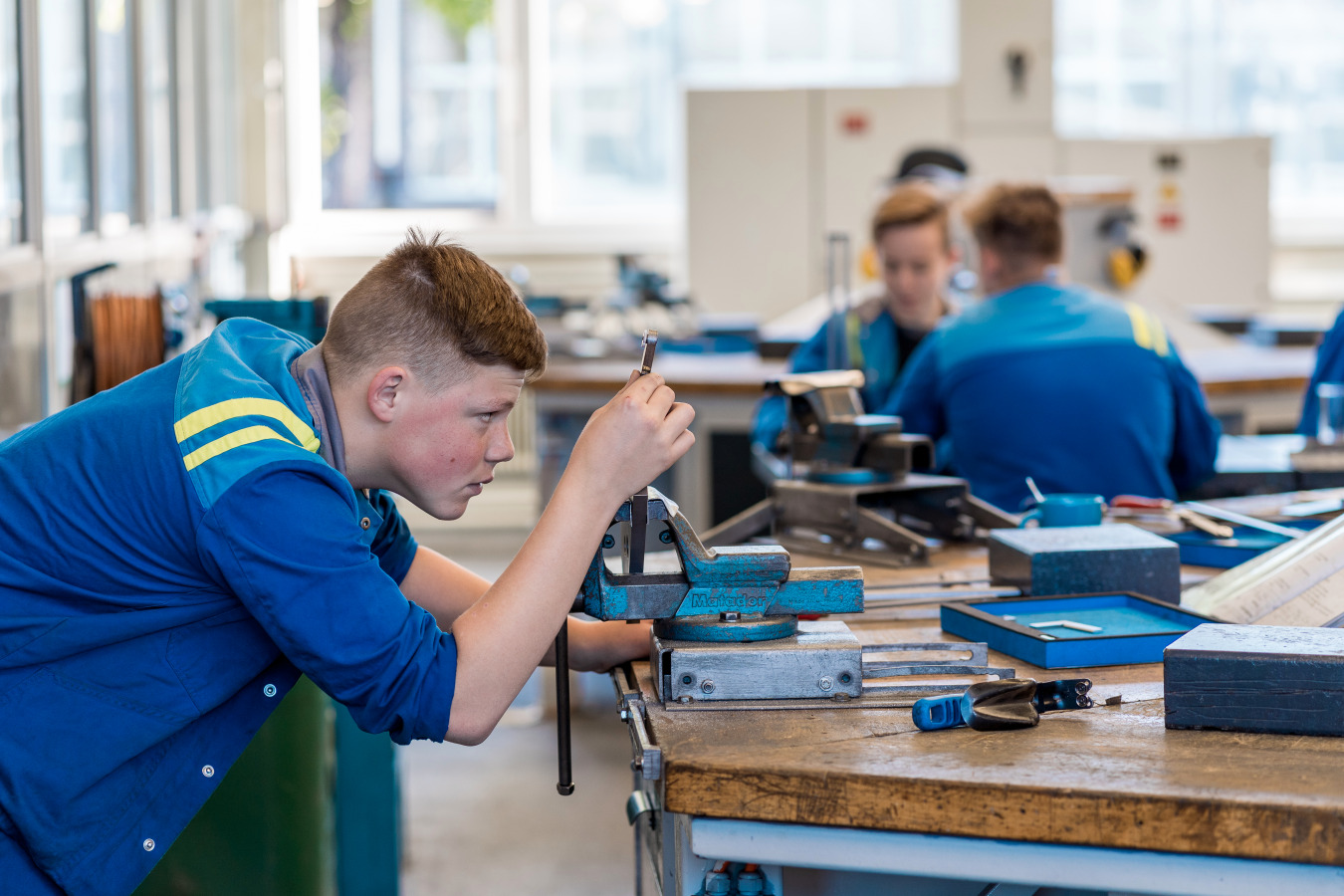 International High Mobility Pool trainee program
One particular highlight is the so-called High Mobility Pool, directed at graduates who have already gained their first professional experience. Run over a period of around 2 years, the international trainee program gives graduates experience in various projects/business areas in a variety of international voestalpine companies. This "on the job training" gives you the chance to become familiar with different areas of the Group, to start establishing your own network, and to gain an overview of the corporate structures. Compulsory "blue collar stays" also give participants a better understanding of our products and how they are manufactured. They are also a chance to gain valuable insights into the working conditions in production.