LCA to reduce our environmental footprint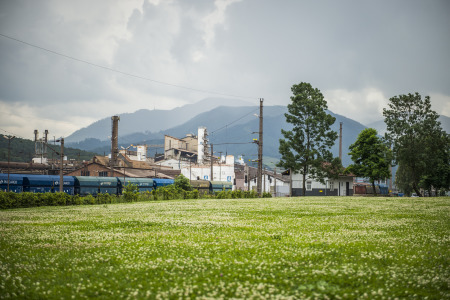 Both lawmakers and business partners now wish to see eco-balance sheets that are as comprehensive as possible. The environmental impact—and increasingly other (e.g., social) aspects as well— must be documented along the entire production and supply chain. Therefore, the utilized raw materials and pre-materials are examined under the heading of resource efficiency; in keeping with the concept of closed-loop recycling management, the focus is on reuse/recyclability and degradability.
Every human and environmental effect of the product is monitored during its production, utilization and disposal, including recycling. The core significance of an LCA is a holistic view of the ecological effects instead of point-based monitoring of individual aspects. The result of an eco-balance assessment is one important base for product development.
This is how LCA at voestalpine works
For our actions and our ecological footprint this means working closely with strategic customers, primarily in the automotive and construction industries, in order to provide substantive and reliable LCA data. This comprehensive method of analysis makes it possible to present the advantages of steel, especially with regard to its practically unlimited service life, thus leveraging competitive advantages. The detailed collection of environmental data also provides numerous opportunities to optimize production processes as well as impetus for product innovation.
The product life cycle of steel: extremely sustainable
Would you have thought that steel is the most-recycled material worldwide? The Life Cycle Analysis (LCA) shows: Because steel has proven to be such a sustainability wonder in this reprocessing cycle, it leaves a low ecological footprint as a material over the entire product life cycle.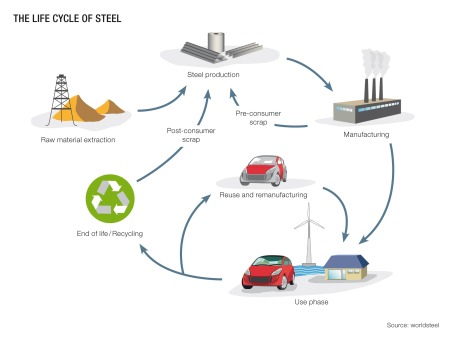 There are steel plants in almost every country that reintroduce steel products back into the production process after their useful life is over. This naturally saves energy and resources. As a decisive element in the production process, steel recycling therefore also contributes to avoiding emissions, including those of the damaging greenhouse gas CO2. This is why the "circle of steel" is a key phrase in industrial sustainability. In the future this will become a goal and hopefully a standard as well for the recycling of other materials.
What we are doing to reduce our environmental footprint