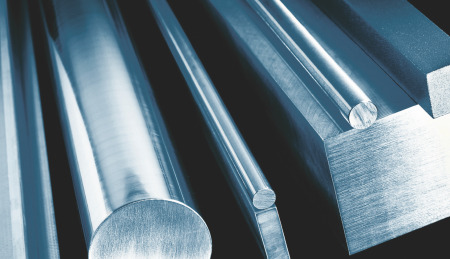 The High Performance Metals Division resulted from the acquisition of Böhler-Uddeholm AG, and is a group of affiliated companies specialized in producing and processing technologically-sophisticated high performance materials, and customer-specific services including heat treatment, high-tech surface treatments, and additive manufacturing processes. Its production companies are located in Austria, Germany, Sweden, Brazil and the USA. The High Performance Metals Division offers its customers material availability and processing as well as local contacts via its unique, global network of sales and service centers.
The division achieved the following results in the business year 2022/23
Products
The High Performance Metals Division is the global market leader for tool steel and a leading provider of high-speed steel, valve steels and other products made from special steels, as well as powder materials, nickel-based alloys and titanium. The most important customer segments are automotive, oil and natural gas exploration, mechanical engineering, and the consumer goods and aerospace industries. The Division's companies produce long products, narrow strip, open die and closed die forgings made of special steel.
Customers
The primary customer group is the tooling industry which in turn mainly supplies the automotive industry and the consumer goods industry. The second pillar of the division lies in components for extremely demanding applications in the oil & gas industry and in aerospace. The High Performance Metals Division is the leading global supplier to the aerospace industry. Companies in the division supply materials and components for engines and engine mountings, for fuselages, wings and tail units, as well as components for landing gear, doors and hatches, as well as forged parts. Steel-based materials as well as nickel-based alloys and increasingly titanium are the material basis for these segments.
Sales & Service
The High Performance Metals Division achieves proximity to the customer via its sales & service network, part of the Value Added Services business unit, at roughly 140 locations around the world. Local warehousing and short delivery times, processing, heat treatment, coating, application consulting and other services all provide customers with true added value. Customers benefit from a single provider offering a complete value chain: production, sales and services.
Key figures of the High Performance Metals Division
(in millions of euros; as of business year 2022/23)
| | |
| --- | --- |
| Revenue | 3,789.6 |
| EBITDA | 561.5 |
| EBITDA margin | 14.8 % |
| Employees | 13,651 |