December 2013: Foundation of WS Service GmbH as a 100% subsidiary of ÖBB-Infrastruktur AG

April 2015: WS Service GmbH becomes a joint venture between ÖBB-Infrastruktur AG and voestalpine Weichensysteme GmbH

October 2016: Opening of the WS Academy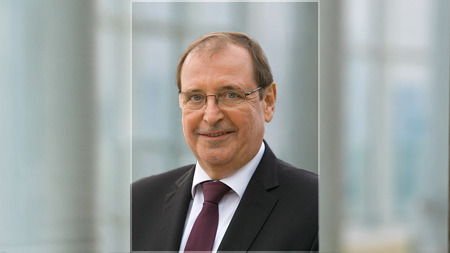 Michael WIEHART
Managing Director - CEO
Production / Engineering / QM / Area Development / Human Resources
Nikolaus NEUBER
Managing Director - CFO
WS Academy / Sales / Finance & Controlling / Purchasing
Applications
Inspections / Maintenance / Repair
Track availability and optimized lifecycle costs are the key to success for efficient maintenance management. A planned, well organized and regular inspection and maintenance regime is necessary in order to avoid unexpected downtime, unplanned repairs and related costs.
We offer you objective and independent inspection of tracks, maintenance of mechanical, electrical and hydraulic control and safety components as well as small repairs.
Technical Consulting
With our support, you can operate your infrastructure safely and cost-effectively. Rely on our expertise and take care of the core competencies of your company.
We analyze your maintenance activities and prepair recommendations of next steps to be taken towards improved upkeep routines. We provide our know-how during the implementation phase in order to better unable your team to achieve and benefit from the intended results.
Trainings at WS Academy
WS Academy combines the extensive know-how of the well-esteemed companies ÖBB Infrastruktur AG, voestalpine VAE, Weichenwerk Wörth GmbH and WS Service GmbH. Therefore, WS Academy stands for sustainable knowledge advantage. The aim is to offer a professional training program around the infrastructure system. Having many years of experience and expertise, we offer technical state-of-the-art training.
The topics of turnout- and rail-technology, all areas of signaling in turnouts, surveying, inspection & track maintenance as well as health & safety are comprehensively covered. The intelligent combination of VAE's product know-how with ÖBB's maintenance and operational prowess guarantees a high-quality practical training.