Plant Brandenburg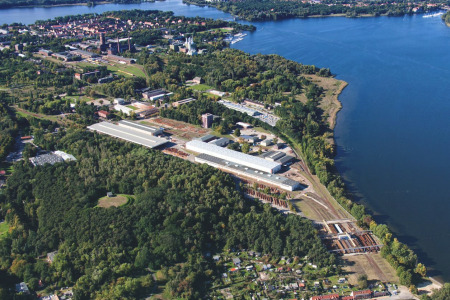 Competence Center for DB-Standard and Communication-Center-Brandenburg (CCB)
The plant focuses on the serial production of standardized turnout components as well as the final production of special turnout components such as elastic base plates.
All components are extensively tested in the state-of-the-art technical laboratory before being released to the market.
An on-site training center serves the needs of ongoing employee development as well as customer training.
Uferstraße 97
14774 Brandenburg an der Havel
Deutschland

T. +49 3381 810-0
F. +49 3381 810-107
info.ttg@voestalpine.com
Plant Gotha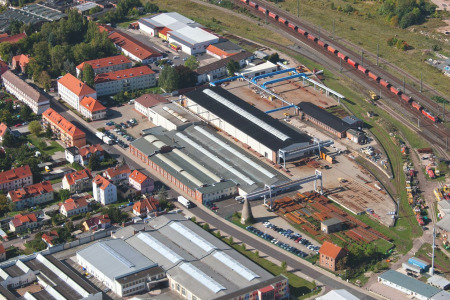 Competence Center Tramway Technology
The plant features an on-site research and development center, wheel-rail analysis, and the resulting development of state-of-the-art grooved rail turnout technology, especially for the urban rail sector.
In addition, the extensive facility is capable of assembling complex systems. The Gotha site regularly hosts our Urban Traffic Symposium.
Südstraße 2
99867 Gotha
Deutschland
T. +49 3621 770-0
F. +49 3621 770-102
info.ttg@voestalpine.com