Company was founded in 1995.

During 1996 we have produced first railway turnouts.

In 1998 second workshop was builded.

During 1999-2000 we have implemented quality management system (EN IS 9001), enviromental management system (EN ISO 14001).

In 2006, we implemented automatic wagon control stations in JSC Lithuanian Railways infrastructure (VAE HOA/FOA and ATLAS).

In 2007 we won "Product of the Year" award. Our turnouts designing and producing field was certifiefd according to SD 13 (ACTUAL lst ts 2008) as well as EN 13232 standart requirements.

In 2008 first crossing turnout was manufactured, as well during the same year our company started to provide turnout monitoring services.

In 2012, first turnout with assembled automation and signalization components was installed.

In 2013 our welding processes were certified according to the requirements of the standard EN ISO 3834-2: 2005.

In 2014 we have implemented employees health and safety system OHSAS 18001. During the same year we have purchased 4 special platforms MPP-61, which are used for fully assembled turnouts delivery.

In 2017 company's production has been certified in accordance with Directive 2008/57 / EC of the European Parliament and Council of interoperability of the rail system within the Community.

See more information about the history of voestalpine Railway Systems Lietuva UAB.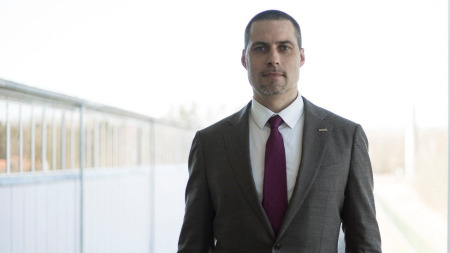 Andrius DANIULAITIS
Managing Director - CEO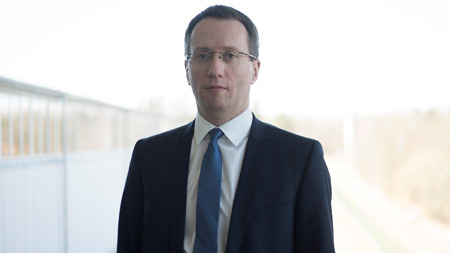 Rimvydas BRAZIONIS
Managing Director - CFO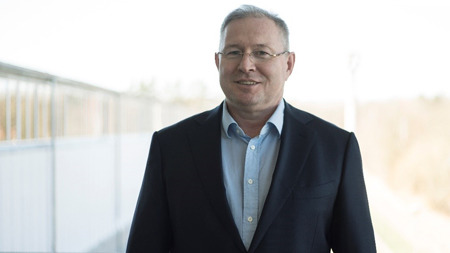 Romas SMALIUKAS
Technical Director
Products & Services
Turnouts play a decisive role in railway infrastructure, it is designed and manufactured in accordance with the highest quality and safety requirements.

The fact that in Lithuania we are part of voestalpine concern allows us to be proud of an experience gained, as well as scientific and technical knowledge, which is necessary for variuos construction designing and complex solutions implementation.

voestalpine turnouts' systems include product and its maintenance, which allows client to use it continuously. Our performed maintenance services helps significantly reduce operational costs and extend turnout's lifetime.

More information about products of voestalpine Railway Systems Lietuva UAB.

We provide turnouts' and its spare parts logistic services. Also we perform turnouts' warranty and post-warranty maintenance, as well as turnouts' and its main components recycling and emergency stock services.

More information about services of voestalpine Railway Systems Lietuva UAB.