VADEMSAŞ is a joint venture between TCDD, Kardemir and voestalpine. The company was established in 2011.

Vademsaş is a market leader in Turkey in manufacturing of all kind of Conventional, Metro and High Speed Railway Turnouts, related components and expanding into service activities with a workforce of 150 employees, in a total area of 27.700 m2. In the last 11 years Vademsaş manufactured in total 2.693 Conventional, Metro and High Speed Railway Turnouts.

Our welded parts production work shop was founded in 2019. Due to our wide supply chain, we are able to offer ribbed, welded, forged, casted baseplates and railway components. We stand out for flexibility and strong commitment to quality, social responsibility and customer service. Since starting of the production, over 100.000 pieces baseplates have been manufactured. Today, we are one of the important baseplate manufacturer in Turkey. We are successfully carrying out the production, 60% of our capacity is used for domestic market and 40% for the international market.

Vademsaş has implemented and keeps updated a quality assurance system that fulfills the requirements of the international standards and our responsible approach has brought us certification for quality EN 13232, ISO 9001, OHSAS 18001, ISO 3834 and environmental management system in accordance with the international standard ISO 14001.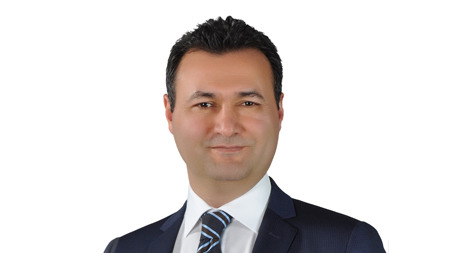 Dursun GÜVEN
Managing Director - CEO / CFO
Finance / Controlling / Sales / Human Resources / Risk Management / EDP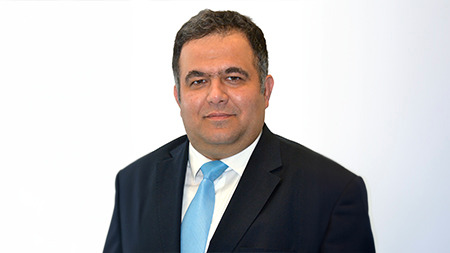 Erhan TAPO
Managing Director - COO
Production / Logistics / Purchasing / Service / Engineering / Quality
Applications
VADEMSAŞ is engaged in the producing and servicing of all types of conventional and high speed railway turnouts.
Products & Services
Our annual production capacity of our facility for conventional line turnouts is 810 pcs.

VADEMSAŞ is able to produce turnouts with rail profiles 49E1, 54E1, 60E1 and 60E2 for all kinds of geometry and angle for all types of Conventional, Metro and High Speed Lines.

We provide services by using modern technologies for the continuous availability of turnouts.

By constantly updating ourselves in parallel with the developments in the railways industry, we offer our services to our customers throughout the country with our team that performs all non-destructive testing with professional equipment in Turkey.

The service life and capacity of the turnouts are maximized by the regular maintenance service we execute based on all technical measurements.

VADEMSAŞ continues to hold the market leadership in service by blending years of experience with its personnel who have completed their training and certification processes abroad.