1986 : Création de Contec

1991 : En mai, l'entreprise déménage à Sainerholz.

1990/91 : Commande des travaux de voie ferrée de la ligne à grande vitesse Madrid - Séville.

1992/93 : Prototype du premier moteur d'appareils de voie

1993/94 : Construction d'un nouvel atelier de production

1994/95 : Premières fournitures et installations de moteurs d'appareils de voie à Jena et BVG, Berlin

1995 : Ponts de signalisation pour la Deutsche Bahn

1996 : Nouvel atelier de production pour le broyage

1999 : Première installation d'un moteur d'appareil de voie CONTEC chez Deutsche Bahn

2000 : Commande de 115 moteurs d'appareil de voie pour MURCO à Mashhad, Iran, ce qui ouvre de nouvelles possibilités pour la distribution commerciale mondiale de moteurs d'appareils de voie.

2001 : Nouveau développement et lancement commercial du moteur d'appareil de voie CSV 24

2002 : Installation de moteurs d'appareils de voie en Amérique du Nord

2003 : installation d'un moteur d'appareil de voie avec deux plans de manœuvre pour DB AG

2003 : Nouvelle extension de l'aire de production de CONTEC

2003 : Fin 2003, le logo de CONTEC - représentant la fiche conique de rail CONTEC - est remplacé par le nouveau logo de CONTEC, montrant un moteur d'appareil de voie et un appareil de voie.

2005 : Intégration dans le groupe voestalpine VAE

2007 : CONTEC présente les systèmes de commande TCS 300

2007 : La nouvelle génération : Lancement réussi des produits UNISTAR CSV 24 PV et UNISTAR HR

2009 : Fourniture de 183 unités UNISTAR HR au Metro Sao Paulo, Brésil

2009 : Le nouveau bâtiment de bureaux et de formation est prêt

2012 : Fourniture du COMPACT RH d'UNISTAR pour le projet ALL, Brésil

2013 : Première fourniture de systèmes de signalisation à SRO avec un moteur électromécanique UNISTAR HR.

2014 : CONTEC est renommée « voestalpine SIGNALING Sainerholz GmbH» après la création du groupe voestalpine SIGNALING.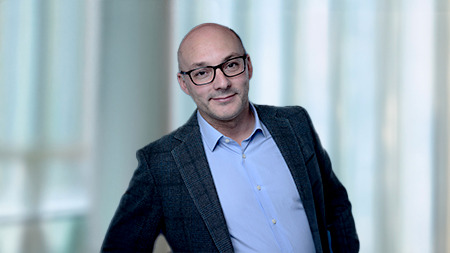 Holger PÜTZ
Managing Director - CEO
Sales & Marketing / Engineering / Research & Development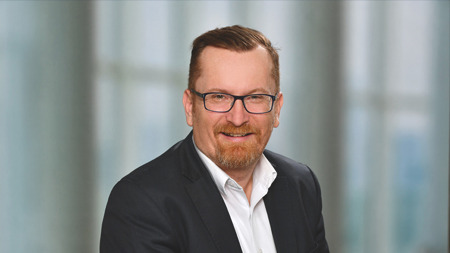 Heinz SCHATZ
Managing Director - COO
Signaling Technology / Operations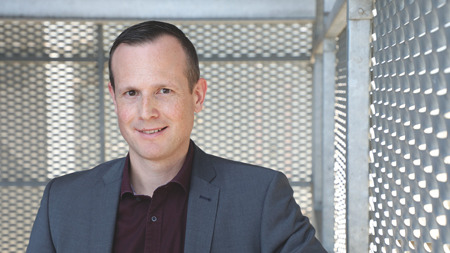 Gerald KNAPP
Managing Director - CFO
Finance & Controlling / IT
Applications
Tunnel application: With UNISTAR point machines no construction work has to be carried out in the tunnel. Thanks to their compact design, almost all UNISTAR point machines can be installed between the gauges and even the hydraulic unit of the UNISTAR HR can be mounted directly on the tunnel wall. UNISTAR point machines are therefore a very space-saving and reliable solution for tunnel applications.

Learn more about Urban Traffic for Metros at voestalpine Railway Systems.
Terms & Conditions, Facts
voestalpine Signaling Sainerholz GmbH

Oberahrer Str. 9
56244 Ötzingen-Sainerholz
Germany

Legal Form: Limited Liability Company (GmbH)

Registered Office: Sainerholz

Company Registry Number: HRB 3179 at the Regional Court Montabaur
Value Added Tax-Number: DE 149340447

voestalpine Signalings philosophy and quality policy focuses on the customer. We want to add value for our customers and create partnerships based on a fair price-performance ratio. We are guided by customer specifications regarding reliability, availability, maintainability and safety (RAMS) and continuously improve our products in order to contribute to increased performance and safety of railway infrastructure. We live for open cooperation, teamwork and clear communication with suppliers and customers as well as on an internal basis.

We commit ourselves to a zero defect philosophy. This does not only apply for products but literally means zero defects in all our processes and working steps that reflected in a sophisticated quality-, environment-, occupational health and safety- as well as energy management system. We comply with legal regulations. We continuously improve quality being guided by our HSEE policy.

Skilled, motivated and result driven employees form the foundation of our enterprise. We put continuous development of our employees into the center and integrate them best possible into our processes and decisions. The optimization of our corporate image and a strengthened corporate identity support our endeavor.