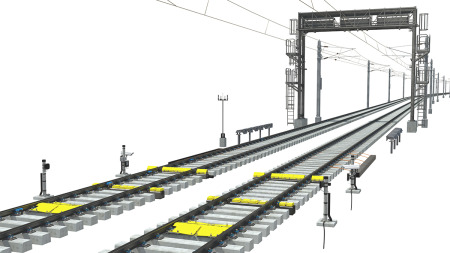 Près de 3 000 capteurs installés de notre large gamme de produits assurent la sécurité et la performance sur les voies - dans le monde entier.
1997 : Création de « SST Signal & System Technik GmbH» et début du développement du système de détection de boîtes chaudes PHOENIX MB.

2001 : Première installation d'un système PHOENIX MB en Allemagne et premières fournitures à la Deutsche Bahn, installation sur la ligne à grande vitesse Madrid - Séville.

2002 : Amélioration de la gamme de produits avec le capteur de détection d'impact des roues ATLAS.

2003 : Première installation d'un système PHOENIX MB en Australie.

2004 : Début du développement du logiciel CMS (Central Monitoring System).

2005 : SST rejoint le groupe voestalpine.

2008 : Première installation d'un système ATLAS en Lituanie.

2009 - 2010 : Installation de 46 systèmes MISTRAL pour la mesure du vent et des courants d'air sur la Ligne à Grande Vitesse Munich - Kassel.

2011 : Expansion : Un nouveau bureau à Sydney ouvre et « Baas R&D » à Waddinxveen est intégré en tant que succursale néerlandaise.

2014 : SST est rebaptisée « voestalpine SIGNALING Siershahn GmbH » et est désormais pleinement intégrée au groupe voestalpine.

2016 : Lancement officiel du produit Checkpoint avec logiciel et matériel PHOENIX interconnectés à l'InnoTrans. Premières installations de la nouvelle génération de détection de boîtes chaudes PHOENIXMDS HBD.

Depuis 2016 : Mise à jour du logiciel central dans les centres de contrôle de l'exploitation de la Deutsche Bahn et intégration d'environ 3000 appareils le long des voies.

2017 : Acquisition de DataTraks, USA en tant que filiale à 100 % voestalpine SIGNALING USA - désormais le centre de compétences pour le développement de la surveillance acoustique. Première installation d'un Checkpoint PHOENIXMDS avec système de validation de profil, détection de déraillement, détection de matériel traînant et détection d'impact des roues en Autriche - jusqu'en 2023, jusqu'à 40 sites en Autriche seront équipés de technologies de capteurs modulaires.

2016 - 2017 : Installation de trois des dix systèmes de mesure acoustique sur les lignes à grande vitesse en Allemagne pour surveiller les roulements du parc de trains ICE.

2018 : Première utilisation de câbles en fibre optique pour le transfert des données acquises afin de couvrir une plus grande distance entre les capteurs et l'armoire.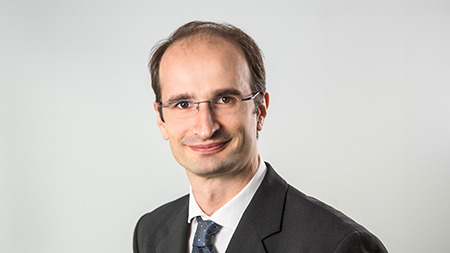 Helmut LIEBMINGER
Managing Director - CEO
Business Development / Customer Service / Research & Development / Engineering / Human Resources / Subsidiary the Netherlands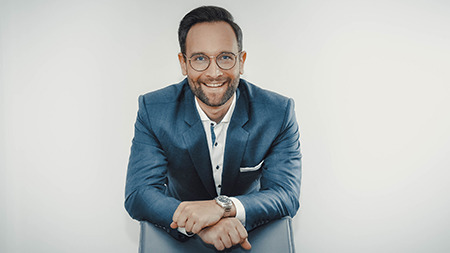 Stefan DISTLBERGER
Managing Director - CSO
Sales & Marketing / Subsidiary Australia
Gerald KNAPP
Managing Director - CFO
Finance & Controlling / IT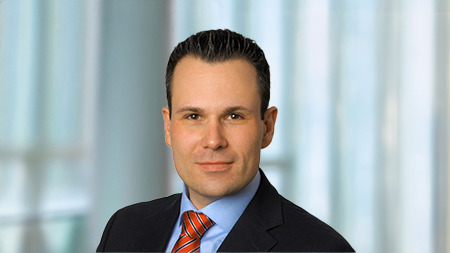 Steve-Patrick STAHL
Managing Director - COO
Supply Chain Managment / QHSEE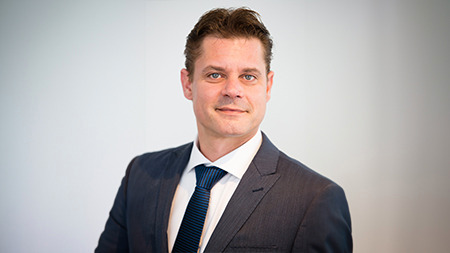 Luuk van de BELD
Senior Vice President - Branch Office Netherlands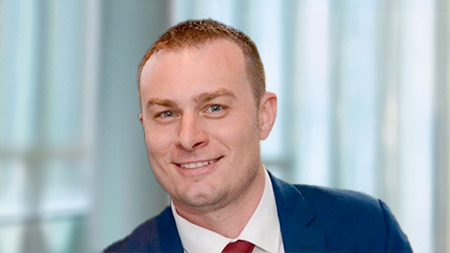 Daniel CRISP
Senior Vice President - Branch Office Australia
Products & Services
myPHOENIX: voestalpine Signaling Siershahn GmbH created through the service portal "myPHOENIX" the possibility for customers to gain secured access to their personalized area including documentation and repair messages.

Academy: The PHOENIX ACADEMY is your competent partner for knowledge transfer and extensive professional development.

Life Cycle Management: In order to keep a high quality level and to let innovation grow, it is necessary to replace outdated parts or products by more efficient components. Learn more about Life Cycle Management.
Terms & Conditions, Facts
voestalpine Signaling Siershahn GmbH

Bahnweg 1
Gewerbegebiet Halsschlag
56427 Siershahn
Germany

Legal Form: Limite Liability Company (GmbH)

Registered Office: Siershahn

Company Registry Number: HRB 5567 at the Regional Court Montabaur
Value Added Tax-Number: DE 185938353

Our philosophy places the realization of customer requirements at the core of our business. We utilize our many years of experience, high flexibility as well as motivated employees for the benefit of the customer. We always want to meet the demands and requirements and aim to increase the satisfaction of our customers to keep them as permanent business partners.

Quality is a corporate commitment and therefore an ongoing task for all employees. Everybody should know and be aware of their responsibility as well as the demands.

We commit to the following:

a continuous improvement in the Quality, Environment, Energy, Health and Safety as well as the Information Security Management Systems,
fulfilment of the the legal, contractual or other, requirements and commitments,
providing safe and healthy working conditions to prevent work related injuries and / or illnesses.

For more information, please see our official company policy.

Certificates - Headquarters in Siershahn