A produção de AMVs começou há mais de cem anos.

A Butzbacher Weichenbau Gesellschaft é especializada no projeto e na produção de AMVs e componentes de via para a Deutsche Bahn desde 1970.

Desde 1920, a Reichsbahn alemã mantém uma oficina para a produção de AMVs em Brandenburg-Kirchmöser.

Em 1976, teve início em Gotha a produção de AMVs de trilhos labiados.

Após adquirir 65% das fábricas de AMVs em Brandenburg e Gotha em 1991, a Butzbacher Weichenbau Gesellschaft adquiriu as ações restantes da Deutsche Bahn em 1998.

O grupo BWG passou a fazer parte da VAE.

Em 2003, em conjunto com a VAE, a BWG foi integrada à Divisão de Sistemas Ferroviários da empresa austríaca voestalpine AG, de capital aberto.

Desde 2008 isso se reflete no nome da empresa: voestalpine BWG.

Desde 2012 a voestalpine BWG faz parte da recém-formada Divisão de Engenharia de Metais da voestalpine AG.

Desde 15 de abril de 2020, a empresa tem um novo nome: voestalpine Turnout Technology Germany GmbH é uma empresa subsidiária da voestalpine Railway Systems (antiga VAE), líder mundial em soluções de sistemas de infraestrutura ferroviária.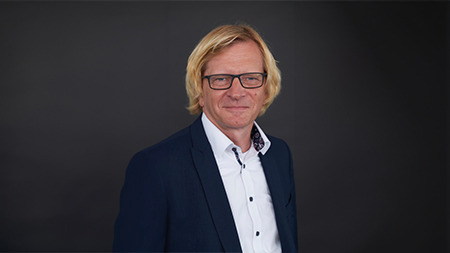 Markus BERND
Managing Director - CSO
Born 1970
Joined voestalpine 01.05.2021
Joined the Company 01.05.2021
Member of the Managment Board since 01.05.2021

Business Center Tram
Marketing
Sales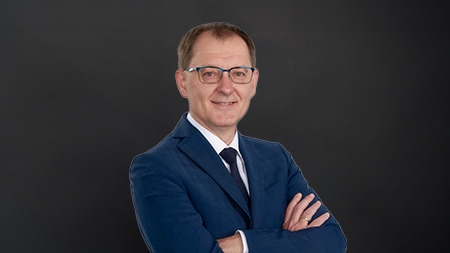 Mario ROZNAK
Managing Director - CFO
Born1972
Joined voestalpine 01.10.2002
Joined the company 01.10.2018
Member of the Managment Board since 01.10.2018

Controlling
Finance
Human Ressources
IT
Law
Service (Operations)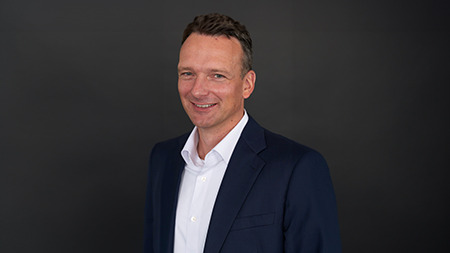 Kai SEIFENER
Managing Director - COO
Born 1972
Joined voestalpine 01.10.2014
Joined the company 01.04.2021
Member of the Managment Board since 01.04.2021

Engineering Vignol
HSEEQ
Operations Grooved Rail
Procurement
Production Vignol
Supply Chain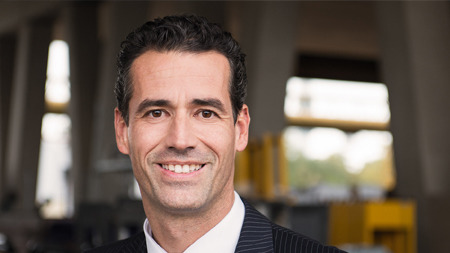 Mark de VRIES
Managing Director
Born 1976
Joined voestalpine 01.05.2006
Joined the company 01.04.2019
Member of the Managment Board since 01.04.2019

voestalpine Railway Systems

Northern Europe group
Competence Center Track Solutions
Our certificates
Standorte
Quality and Know-how – Made in Germany
voestalpine Turnout Technology Germany is represented throughout its home markets with four locations in Germany as well as subsidiaries and representative offices in Asia and the affiliated companies voestalpine Turnout Technology Netherlands and voestalpine Track Solutions Germany.
Alte Wetzlarer Straße 55
35510 Butzbach
Deutschland

T. +49 6033 892-0
F. +49 6033 892-113
Uferstraße 97
14774 Brandenburg an der Havel
Deutschland

T. +49 3381 810-0
F. +49 3381 810-107

Südstraße 2
99867 Gotha
Deutschland

T. +49 3621 770-0
F. +49 3621 770-102

Emerich-Ambros-Ufer 52
01159 Dresden
Deutschland

T. +49 351 42 45 65-08
F. +49 351 42 45 65-11

With more than 800 dedicated and highly qualified employees, we work with leading technology to expand our market position. We are recognized as a global specialist in advanced turnout technologies and services. The high level of technical expertise and innovative working methods of our engineers, as well as the solid craftsmanship of our skilled workers, ensure our technological leadership.
Nothing at the moment that matches your ideas and qualifications? Then simply use the opportunity to submit an unsolicited application.
Training at voestalpine Turnout Technology Germany
Are you looking for a challenging apprenticeship position in a strong team with the best development opportunities for your future career? Here you can find the vacant apprenticeship positions at voestalpine Turnout Technology Germany GmbH!
Our industrial-technical vocational training at the Brandenburg plant is supported by the Ministry of Labor, Social Affairs, Health, Women and Family with funds from the European Social Fund and the State of Brandenburg.
Railway Systems Academy - Communication-Center-Brandenburg (CCB)
Innovation and rapid development in turnout technology require continuous education and training. The CCB is your contact for future-oriented training of your own team, for technical questions around the turnout and for an active dialog between operator and manufacturer.
Railway Systems Academy by voestalpine
Services
Track systems and their components are subject to very particular requirements during their life cycle. In order to meet these requirements and to develop an economically optimized system, often a holistic process assessment proves to be necessary and useful.

voestalpine Turnout Technology Germany supports you by offering the following engineering services:

Tracking guidance analyses for optimized wheel-rail-contact
Slab track concepts
Permanent way assessment
LCC analysis
RAMS analysis
Technical documentation

Preventing losses at interfaces, voestalpine Turnout Technology Germany helps you to develop customized products that respond to operational requirements. This approach leads to an optimization of the overall cost.

We Lead the Way

Flawless switching is of primary importance at junctions and branches. The safety of passengers and the financial viability of the business depend on the turnouts. This applies to high-speed tracks, freight tracks for heavy cargo, as well as to high frequency transit and regional light-rail systems.

High Maintenance Requirement

Quality maintenance prevents breakdowns, reduces costs and increases the lifespan of turnouts. The setting and complexity of turnouts demand highly qualified and trained personnel. Additionally, a reserve of personnel for crisis management and their high degree of flexibility are key requirements. Intelligent concepts and good project management ensure that track access time is kept at a minimum.

Qualified and Efficient

voestalpine Turnout Technology Germany Service is a specialized partner for the maintenance of infrastructure. Now, railway and construction companies can completely or partially relieve themselves from turnout maintenance, by placing the task in the competent hands of voestalpine Turnout Technology Germany Service. Furthermore, as before, voestalpine Turnout Technology Germany Service accompanies the installation of turnouts with its special expertise in the engineering and production of turnouts.

Service Tailored to your Needs

Our customers can have various concepts developed for their inspection and maintenance contract. This can include complete maintenance or only particular areas, where the customer requires our expertise. Customers can decide to what extent they want to be relieved.

Without Exception: Experts in Turnout Production

The best engineers and turnout mechanics work at voestalpine Turnout Technology Germany Service. They possess experience in the production of turnouts and can leverage this unique synergy, to ensure the lowest technical and financial expenditure for the railway companies.
Competences
voestalpine Turnout Technology Germany excels in a high potential of engineering and R&D capacity.

Our engineers work worldwide on

Special customer requirements
High speed, industrial, heavy haul and MRT & LRT challenges
LCC (Life Cycle Costs) optimized turnouts and diamond crossings

The central engineering organization in the voestalpine Railway Systems Group coordinates the flow of know-how within the Group and the locations.

Customized solutions

We analyze the demands of our customers and recommend the best technical and economical solution. The combination of excellent human potential and extraordinary technical know-how enables us to find customer-oriented solutions within the shortest possible time.

Customized geometry

By consistently exploiting geometric and physical laws, we design our turnouts for maximum comfort, minimum wear and longest service life.

Success through competence - We know the specific requirements of today and the demands of the future. We have strong research capabilities, modern construction methods and state-of-the-art manufacturing.

Our engineers have the most advanced equipment to develop products that will meet the needs of the future.

We currently hold more than 1000 patents within our corporate group.