Bernhard Haidl, výroba
Můj den svářeče ve výrobě začíná v 6:00 ráno. Když zapnu svářečku, musím si nejprve prohlédnout plány. U stroje pracujeme vždy ve dvou a domlouváme se také s předákem. Práce je u nás velice rozmanitá, protože pracujeme na různých projektech. Také starší kolegové a předáci jsou vždy připraveni podpořit mě dobrou radou. Tím se neustále dozvídám něco nového. Obecně u nás ve výrobě panuje dobrá nálada!
DI Lisa Mayr, Sales High Bay Warehouse
As a sales representative responsible for projects in Europe excluding Germany, I move around quite a lot. And that is exactly what makes this job so exciting and provides a good balance to office work. I enjoy both the external customer meetings, where we discuss specific projects in detail, as well as the internal work together with my team. My area of responsibility includes client and project acquisition, processing inquiries, creating proposals, negotiations with clients, and ideally project completion, among other things. Thanks to the dedicated team, job training went very quickly and I know that I still have their support anytime I need it.
Daniel Pennerstorfer, Apprentice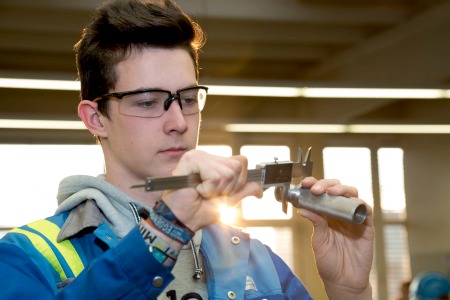 I am currently a second year apprentice as process engineer. Through my family I became aware of the company voestalpine - after a try-out-day at the facilities it was clear to me that I will start my apprenticeship in this company. We are a great community in the apprentice workshop and I made a lot of new friends. No day is like any other: usually we work in one area for about 2 to 3 months (e.g. the production of a machine vice on which turning and milling skills are being taught) before changing on to the next station. From the beginning of the 3rd apprentice year we are located outside in the real production facilities. My day starts at 7:15 AM with switching on the machines and preparing everything I need for the day after having checked the plan for the tasks to be fulfilled. After a break with all my colleagues we continue working on our projects. At around 3:30 PM we start cleaning up the apprentice workshop and at 4:00 PM the day is finished. I really like the fact that we are offered English language courses, back trainings and a seminar for personality development. It was most definitely the right decision to apply at voestalpine and I would do it again! I can only recommend voestalpine!
Michael Schrenk BSc, Project Manager for High Bay Warehouses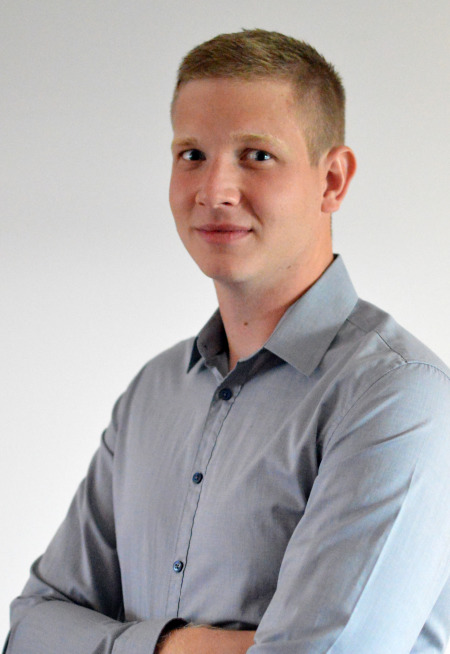 Four years ago, I was able to complete my internship in the engineering department at voestalpine Krems Finaltechnik. Afterward, it was easy to combine everyday working life with completion of my degree through the flexible work time arrangement. My request for additional responsibility was granted two years ago when I moved into project management. In this job, I act as a link between all of the project stakeholders and am responsible for the technical and commercial aspects of projects. As a project manager for international projects, I often have to deal with changing conditions, but even the most demanding tasks can be solved successfully through excellent cooperation with the project team.