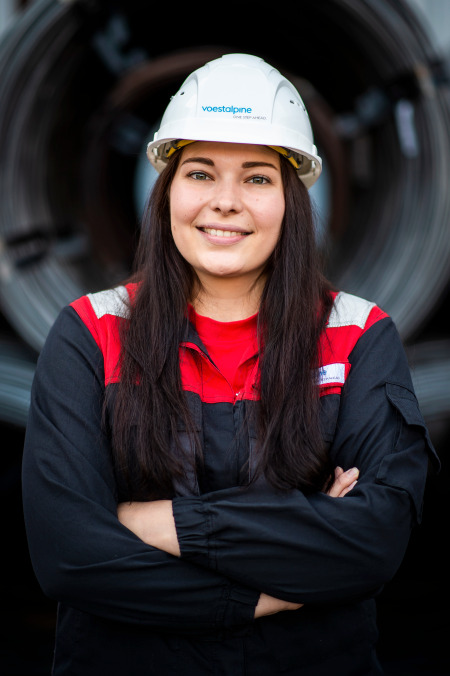 Since I came to Austria only a few days before the beginning of my apprenticeship and did not yet have a good command of German, the first few days were a great challenge. I am also a little older than the average apprentice and was therefore unsure whether I would get along well with the other apprentices. However, these doubts were unfounded, as I was warmly welcomed and could master the lessons well in German.
... and the first months in the new professional environment?
I was very impressed by the variety of technical skills we learned from the beginning, such as forging, welding, technical drawing, turning, etc. Working with metal was much more fun than I expected at the beginning, and my German skills improved quickly so I could follow the lessons without any problems.
What was the expectation?
Right from the start, I wanted to work for the voestalpine Group because I have heard many good things about the company. However, since I did not have a technical education with my Matura, I decided to do the apprenticeship and acquire this knowledge. I am very happy that my apprenticeship is taking place at two voestalpine Wire Technology locations, both in the rolling mill in St. Peter and in the wire drawing mill in Bruck, and I can see a lot from both companies. I have learned so much in the short time that I can already take on many tasks in my daily work life and hope that I will get the chance to continue my training even after the apprenticeship.