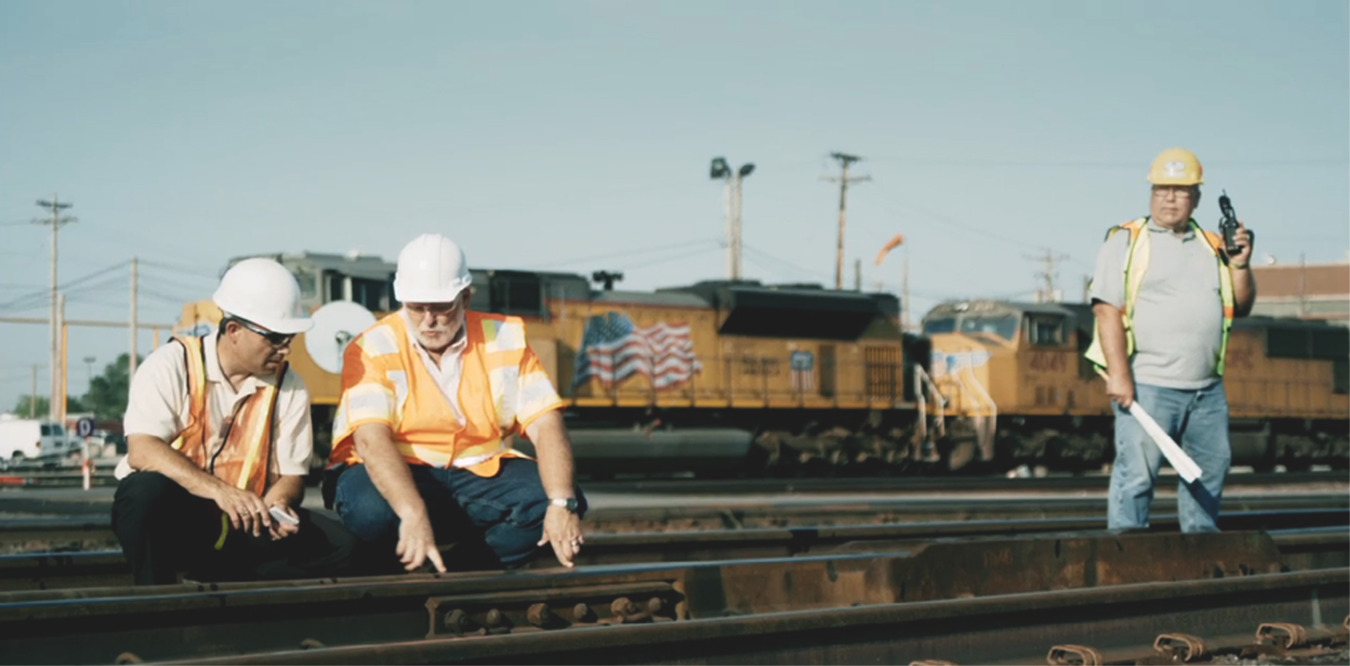 News
voestalpine Railway Systems Nortrak recently announced a $2.1 million expansion to its manufacturing plant in Birmingham.

voestalpine Railway Systems Nortrak, a designer and manufacturer of special trackwork for the railway industry, plans to invest $2.1 million in its Birmingham manufacturing plant.

The capital investment will go towards installing a new steel fabricating machine, additional manufacturing line upgrades, a new plant forklift and a heavy-duty pickup truck for manufacturing machinery, equipment and tool transport. The company will also enhance the manufacturing plant's security system.

Nortrak has had a presence in Birmingham since 1991, when the company opened its second-ever plant in the Magic City to serve the area's extensive railway system and beyond. Since then, it has opened plants in Wyoming, Colorado, Kansas and Illinois. But, of its operations across North America in the U.S., Canada and Mexico, the company said it sees its Birmingham location as central to its U.S. business maintenance and expansion efforts.

"We continue to reinvest in our Birmingham operation because it plays a vital role in meeting our customers' needs," said Nortrak CEO Dave Millard. "This is a prime geographical location which allows for excellent logistics with five interstate highways and extensive railroad service. Our 160 Birmingham-area employees are proud that their skills support freight railroads, rail-served industries and transit agencies all over North America."

Nortrak is a subsidiary of voestalpine AG which serves multiple industries across the Birmingham region, including rail and automotive, said Jeff Traywick, Vice President of Economic Development for the Birmingham Business Alliance, which worked with the company to secure tax abatements from the Birmingham Industrial Development Board on this project.

"Nortrak has been a long-standing member of the Birmingham business community," Traywick said. "Its operations have provided decades of support to our valuable rail industries and its parent company's more recently announced automotive components division serves our growing automotive sector. Nortrak's 160 employees have made their local operations a success and we are happy to see the company continue its investment in Birmingham."

Rachel Burchfield

Communications Specialist

birminghambusinessalliance

THE CHAMBER FOR REGIONAL PROSPERITY

voestalpine Nortrak becomes voestalpine Railway Systems Nortrak

Richmond, British Columbia, Canada – September 17, 2019 – voestalpine Nortrak announced that effective immediately, the company will be known as voestalpine Railway Systems Nortrak. The new name – accompanied by a redesigned logo - more accurately reflects the firm's membership in voestalpine's global Railway Systems group and reinforces the breadth of its integrated product and service offering.

According to Nortrak CEO Dave Millard "This change highlights the global support of voestalpine Railway Systems brand as well as the capabilities of Nortrak's multi-disciplinary team and their years of experience in special trackwork, concrete ties, plastics, fastening systems, rail and signaling."

Millard went on to say that "We are proud that the Nortrak name is still an integral part of our brand. Customers have grown to appreciate and trust Nortrak over the years, and we want them to know they can continue to count on us."

voestalpine Railway Systems Nortrak is a member of the Railway Systems group in the Metal Engineering Division of voestalpine AG. voestalpine is a leading technology group with combined material and processing expertise, holding global top positions in its business units. The Group focuses on product and system solutions based on steel and other metals of the highest quality in technology-intensive industries and niches.

Decatur Whitmore Classic 5K

Team Nortrak did a phenomenal job in the Whitmore Classic 5K this year! On May 18th we had 2 top ten finishes with Alex Culter taking 1st place and Kaden Weisman taking 7th place overall

Alex Culter, Kaden Weisman and Brandon Tully took 1st place in their age group, Leon Spruell took 2nd place in his age group and Terry Jones, Rita Betty and Jack Hinton took 3rd place in their age group! Sean Betty and Mark Hergert ran the 1/2 marathon where Mark placed 3rd in his age group! Congratulations to all!