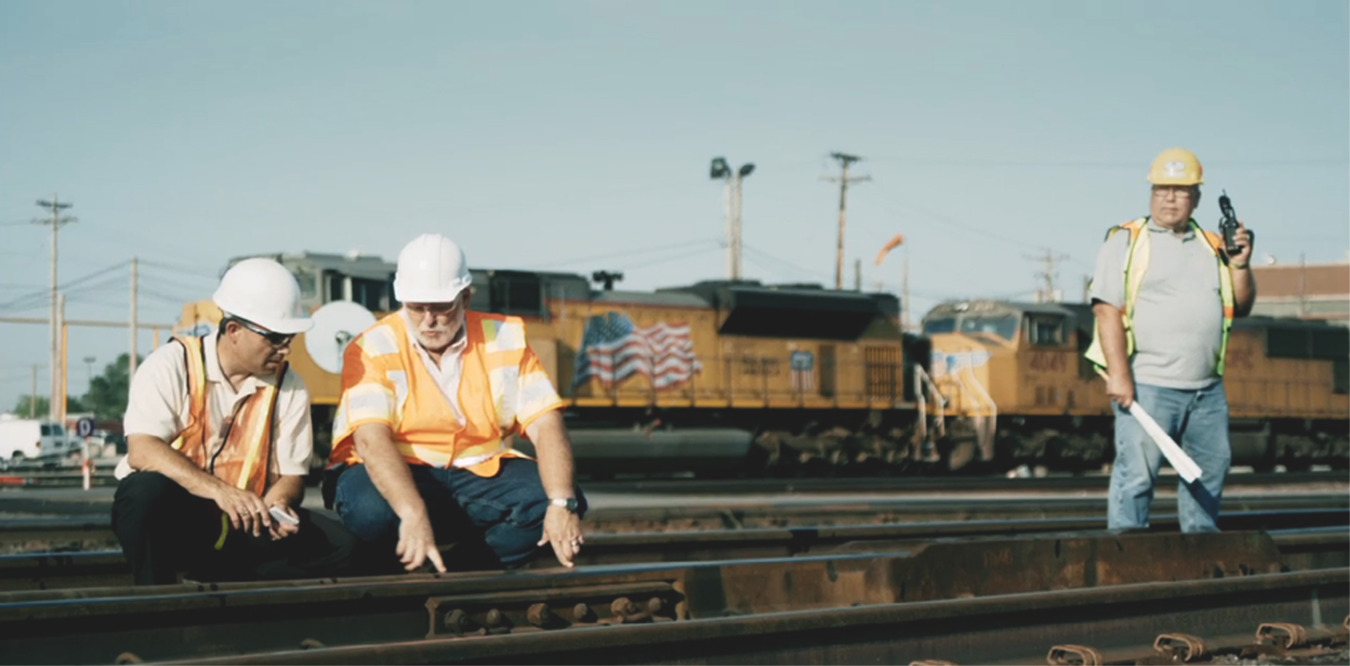 News
voestalpine Nortrak employees of the Birmingham, Alabama and Pueblo, Colorado plants have achieved one year without a reportable injury.

On October 11, 2015, Sean Betty (General Manager, Decatur IL) completed the 26.2 mile Bank of America Chicago Marathon in four hours and three minutes.

voestalpine Nortrak Chicago Heights Illinois plant achieves 365 safe days

The employees at voestalpine Nortrak's Chicago Heights factory recently achieved their first ever 365 days without a reportable injury and, in doing so, have made a marvelous contribution to the company's efforts to improve the health and safety of all of it employees.

The encapsulation of the Half Grand Union located at Canal and Rampart is the first large scale field application of insulating material to the trackwork components undertaken in North America.

Over 250 books and magazines were collected by the staff at Nortrak's Richmond location to support the "Literacy for Children" campaign at St Paul School in Richmond, BC.

voestalpine invited employees from all over the world to take part in the voestalpine Grand Prix at the Red Bull Ring in Spielberg, Austria.

voestalpine Nortrak has received an award for hiring veterans from the American Short Line & Regional Railroad Association (ASLRRA).

voestalpine Nortrak has installed the first Unistar-HR switch machine on CTA's Blue Line at Rosemont station near O'Hare airport in Chicago.

As part of voestalpine Nortrak's strategy to align business objectives and operating plans with Human Resources initiatives, we are pleased to announce the appointment of Julie Sisett as Director – Human Resources.

On January 23, 2015, Nortrak's foundry in Decatur, IL poured its 10,000th manganese casting.

On 22 January 2015, voestalpine Nortrak was awarded a five year contract for the supply of special trackwork to Toronto Transit Commission (TTC).

voestalpine Nortrak is pleased to announce that the new Spring Wing Controller is now available as an option on our Welded Spring Manganese (WSM) frog turnouts, and as a standalone item for field retrofit.