voestalpine VAE SI - System Intelligence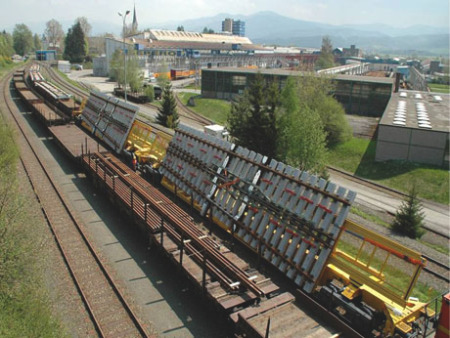 Innovative, modularly structured turnout system elements create a new era of turnout development – System Intelligence.
The best turnout system is pre-assembled in a voestalpine VAE factory, fully functional, plug-and-play and JIT type supplied to the site and installed into the track with minimum time requirement.
Plug and play - just in time.
The advantages are:
Higher track availability through short track closures and consequently, reduced time and cost requirements.
High "first installation quality" of the system turnouts and so positive influence on life-cycle costs because the turnout components are pre-assembled under "lab conditions" in the factory and are installed in the track in this quality condition.