Pulane Tshabalala Kingston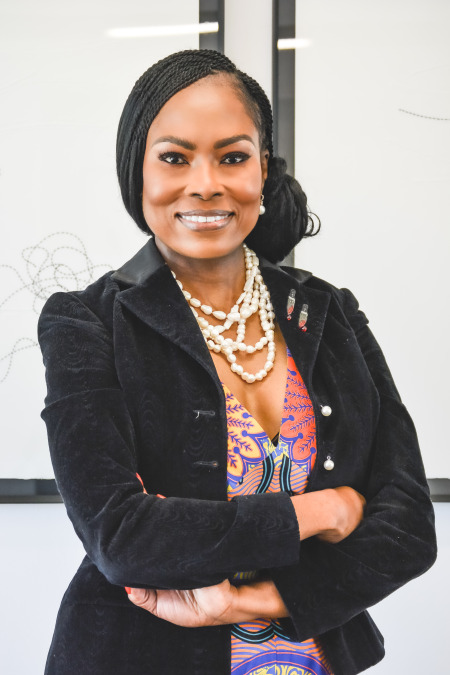 Chief Executive Officer voestalpine VAE SA (Pty)Ltd
Pulane is a business leader, entrepreneur, social activist and patron of the arts and made impactful strategic contributions as a board member of several companies and non-governmental organisations.
She is the Chief Executive Officer for voestalpine VAE SA (Pty)Ltd, a voestalpine Railway Systems group member, and the founder-owner of Mirai Rail Corporation (Pty)Ltd, the majority shareholder in voestalpine VAE SA.
As a qualified lawyer, she previously served in various senior executive positions, including Webber Wentzel Attorneys in South Africa, as a partner specialising in oil and gas regulatory law.

She also worked as a Managing Principal at Absa Capital (Barclays Capital). She was responsible for the investment bank's Human Capital, Transformation and Diversity, Marketing and Communications, and Sustainability platforms.

In 2003, she co-founded Sphere Holdings (Proprietary) Limited, an investment holding company which has interests primarily in the financial and industrial services sectors of the economy.

Pulane is an active Patron of the Arts, where she is a Global Patron of Art Basel, the leading international art fair. In addition, she serves as a Trustee of the Zeitz Museum of Contemporary African Art in Cape Town (ZeitzMocca), South Africa. Furthermore, she is a member of the Africa Acquisitions Committee of the Tate Modern Museum in the United Kingdom. Over the years, she has built an art collection whose mission is to redress the underrepresentation of African visual artists - women in particular - by ensuring that these artists find their place in the full context of a diverse canon of art history.

As part of her corporate social responsibility work, Pulane works with various non-profit organisations with a specific focus on eradicating gender-based violence.

She is a Fellow of the African Leadership Institute.
David Marite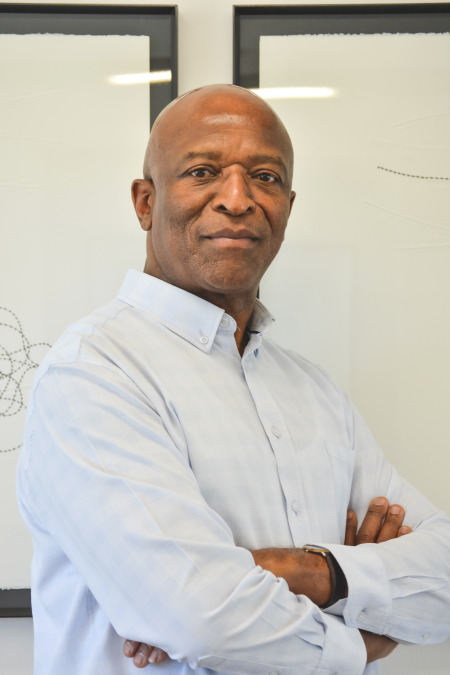 Chief Operating Officer voestalpine VAE SA (Pty) Ltd
David Marite is a business leader, entrepreneur, trusted ministerial advisor, mechanical engineer and keen golfer.
He was instrumental in consolidating the local business assets of voestalpine VAE SA (Pty) Ltd.
David is highly educated, having obtained a Master of Mechanical Engineering degree from the University of Syracuse in New York. Furthermore, he holds a Master's in Business Leadership.

David's business portfolio includes tenure in Transnet and the Industrial Development Corporation of South Africa. At Transnet, his focus was on the privatisation and restructuring of the group's rail related portfolio, which included Spoornet (Transnet Freight Rail). SARCC/Metrorail (PRASA), Transwerke (Transnet Engineering) and the pipeline business unit, Petronet.

David is an active member of the Syracuse University alumni and the Business School of the University of South Africa. He is also a retired member of the South African Institute of Mechanical Engineers.
Massimo Del Grosso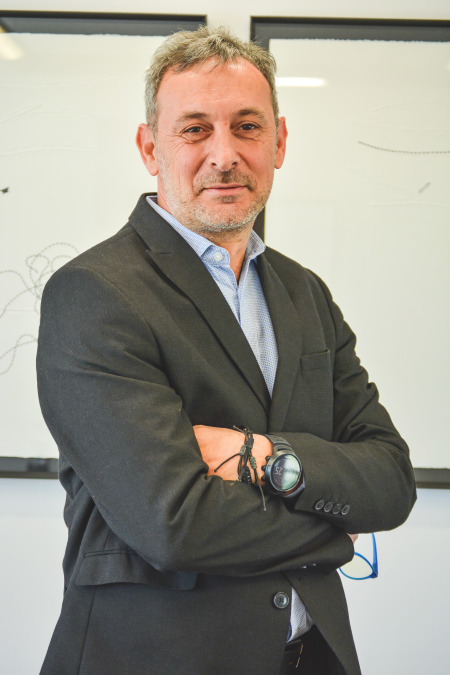 Chief Financial Officer voestalpine VAE SA (Pty) Ltd
Massimo Del Grosso is an astute business leader with a robust financial management background and the Chief Financial Officer for voestalpine VAE SA.
In this role, he manages the strategic financial planning for the company.
Massimo was instrumental in mergers that led to the formation of the company. He has more than 25 years of experience in the rail industry, particularly with perways. Between 2014 and 2021 was instrumental in growing the company's footprint in South Africa and neighbouring countries.

He holds a BCompt degree and completed his articles with PWC in 1993.
Edward Lewisa
Human Resources and Compliance Executive, voestalpine VAE SA (Pty)Ltd
Edward has a keen desire to understand how people think and why they act in specific ways, which led him to become an industrial and organisational psychologist. He has a proven history of working in the railroad manufacturing industry. Furthermore, Edward deeply understands human resource policies, performance management, employee relations, and talent management.
As director and compliance executive, he honed his skills in the demanding hospitality and services industries. He now leads the human resources function in voestalpine VAE SA (Pty)Ltd.
Edward is an Employee Relations Panellist at the Steel and Engineering Industries Federation of Southern Africa (SEIFSA) and an executive committee member of the Construction Engineering Association (CEA). He is a talented social and business connector.

He completed his bachelor's degree at the University of the North-West. He later obtained an honours degree through the University of South Africa.
Sizwe Mkhize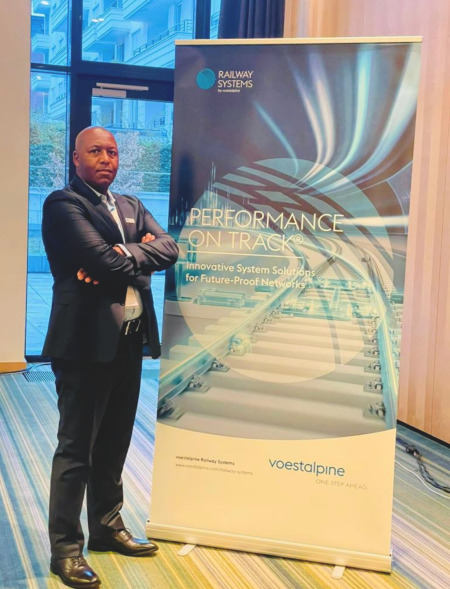 GM: Business Development, voestalpine VAE SA (Pty) Ltd
Sizwe has a rich and expansive career in the railway industry, which he combines with his technical qualifications and ability to work with people - his "superpower". Drawing on his technical skills and internal and external stakeholder management gives him a platform to deepen his understanding of the entire railway industry value chain. Over the years, he has built, nurtured, and sustained strong relationships with customers and other relevant stakeholders based on trust.
He is a transformational leader who is firmly committed to organisational purpose and big-picture goals. He works with his team to set clear objectives and goals by mapping out where the company is going and what will happen when it gets there. Then, we hold each other accountable for the achievement of these goals.
How can we help you?
If you have questions or feedback, please feel free to contact us. We are happy to help!