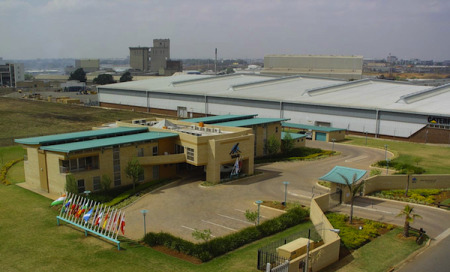 We are a technology leader offering future-orientated railway systems to rail asset owners across sub-Saharan Africa. We are the only black women-owned and led BBBEE rail company in Africa that designs, manufactures and supplies all turnouts and turnouts components, supplies railway rails, and provides welding and logistics services. Our expertise and knowledge support our commitment to connect communities and economies with safety, flexibility, speed, and reliability across geographies.
With our customised high-performance product portfolio for rails, turnouts, signaling technology and value-adding services, we increase rail transport capacities, ensuring networks run more smoothly and safely – all this while minimising maintenance interventions, extending service life and substantially lowering overall operating costs.
As a capable partner with quality local technical expertise backed by an international support network, we use our knowledge and experience to help our customers anticipate and prepare for the future of railway transport more efficiently. Our solutions come from a single source, guaranteeing quality and punctual delivery to client locations. Our commitment to our customers extends beyond products and services. We provide complete solutions from site-specific design, manufacturing, and pre-assembly to installation.
We have a proud legacy in Southern Africa and Africa, and are the approved and preferred supplier for all permanent way and approved signaling products ranging from high speed, urban traffic, heavy haul to mining.
Our mission
voestalpine VAE SA (Pty) Ltd shall continue to be a leading and preferred provider of permanent way products for the South African and African markets through strategic partnerships with our customers.