Special Trackwork Components
Special trackwork components for individual customer requirements.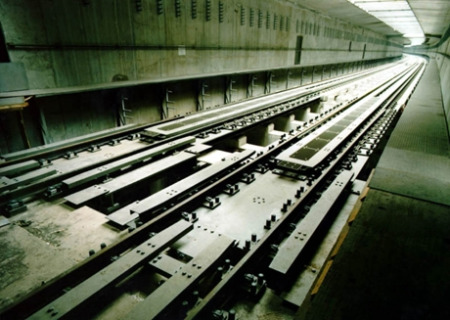 In addition to the classical turnout products, voestalpine VAE VKN can also supply special components like rail expansion joints in order to lay tracks across civil engineering structures (large bridges or viaducts). These constructions change their length because of external influences like traffic load, temperature and wind. Occasionally, these loads lead to rotations of the end span in the abutment connection.
voestalpine VAE VKN - your partner for innovative and economical solutions in special trackwork components.
For more information, please visit: www.voestalpine.com/vae