High Speed
Innovative high speed technology of tomorrow.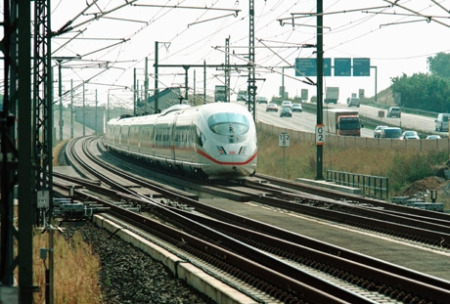 voestalpine VAE VKN has the capability to manufacture high speed turnouts for the Indian and international market for both ballasted and ballastless tracks.
Essential success factors like safety, travel time, reliability and comfort are becoming more important. voestalpine VAE VKN sets trends with most advanced turnout technology and creates today the world of tomorrow.
For more information, please visit: www.voestalpine.com/vae