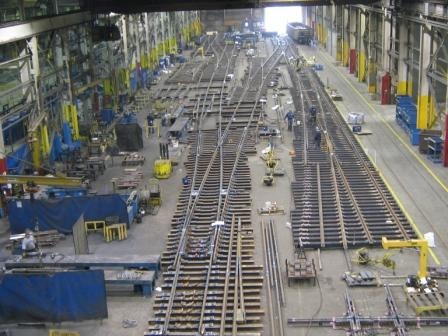 voestalpine Nortrak is North Americas leading manufacturer and supplier of trackwork and materials.
From facilities situated across the continent, its top-notch, dedicated team, backed by the 160 year old world-wide VAE group, is able to offer an unrivalled range of products and services.
About Us
voestalpine Nortrak is North America's leading designer and manufacturer of special trackwork. We are the technology leader in the trackwork industry.
We have a location near you, with ten facilities in Canada, USA, and Mexico.
Nortrak's Signaling Division, based in Chicago Heights, provides switch machines tailored for freight, transit, streetcar and high speed rail. The RACOR® line of manual switch stands has long been the industry standard. We hold a leading position as a supplier of special trackwork to the North American rail industry.
Nortrak has earned this position through a dedication to provide our customers with superior products, in field support, excellence in engineering and a commitment to service.
In addition to our manufacturing facilities in North America, the voestalpine Turnout Systems group has 40 plants and locations in 21 countries.