From a component supplier to a system provider
Complete solutions from one supplier become ever more in demand. Therefore, it is vital to develop new products as system components and to open new service areas within the value-added chain. This includes strategic partnerships to optimize our prospects of success.
Certification of voestalpine VAE
Turnouts as well as electronic monitoring and safety systems have always been developed, designed and produced in accordance with strict quality requirements. To guarantee safe and reliable functioning of the voestalpine VAE turnout systems, we endeavor to achieve a high quality level in all our subsidiaries and adhere to processes certified to ISO 9001. voestalpine VAE as a pioneer was awarded the certificate according to ISO 9001:2000 in April 2001 and holds a valid certification according to the actual standard ISO 9001:2008.
Customer satisfaction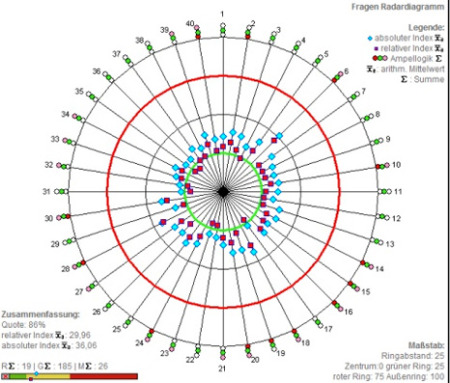 The customer is in the focus of voestalpine VAE's philosophy. It is only through the exchange of ideas, the joint development of special products and reciprocal confidence that a joint success can be guaranteed. For this reason, customer satisfaction is a priority to us. In regular intervals, we carry out customer satisfaction enquiries, the results of which are processed in measures aimed at continuously improving our processes and process landscapes. These measures are communicated to the participants in the enquiry. To put ideas into practice to the benefit of our customers – this is one of the strengths of the voestalpine VAE Group.