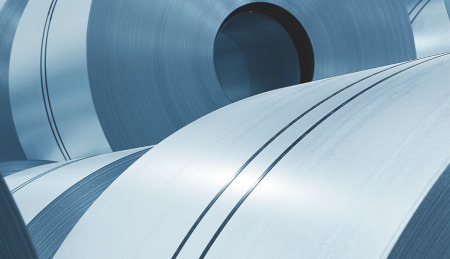 As the voestalpine Group's largest unit in terms of revenue, the Steel Division is the quality leader for highest quality steel strip, and a global market leader in heavy plate for sophisticated applications and complex casings for large turbines.
Products
The Steel Division produces advanced hot and cold rolled steel, as well as electrogalvanized, hot-dip galvanized and organically coated steel strip. Its other activities include electrical steel, heavy plate, a foundry, and downstream sectors–the Steel & Service Center and Logistik Service which are managed as independent companies. In Corpus Christi, Texas, USA, the division operates the world's most advanced direct reduction plant which produces high-quality prematerials (HBI) used in steel production both by voestalpine and external customers. The main divisional company and its largest operative enterprise is voestalpine Stahl GmbH in Linz.
Customers
The division is the first port of call for major automobile manufacturers and suppliers requiring strategic product development, and supports its customers around the world. It is also a key partner to the European white goods and mechanical engineering industries. voestalpine produces heavy plate used in the oil and gas industries as well as the renewables sector, for applications in extreme conditions such as deep-sea pipelines or in permafrost regions.
Key figures of the Steel Division
(in millions of euros; as of business year 2019/20)
| | |
| --- | --- |
| Revenue | 4,570.5 |
| EBIT | -100.6 |
| EBIT margin | -2.2 % |
| Employees | 10,419 |