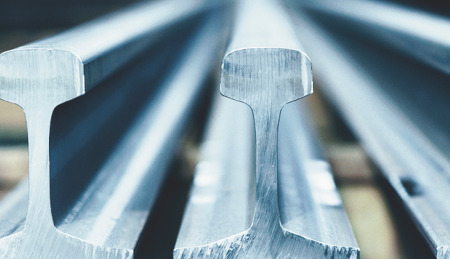 The Metal Engineering Division of voestalpine group is the global market leader for railway infrastructure systems and associated signaling technology (Railway Systems). In addition, Industrial Systems is the European market leader for quality wires, a leading supplier of seamless tubes and a supplier of full welding solutions. The customers come from the railway infrastructure industry, oil and gas industry, mechanical engineering, automotive and construction industries.
Products
This division produces the greatest range of premium rails and turnout products, top quality wire rod and drawn wire, ready-to-install seamless tubes, medium-alloy and high-alloy filler materials and semi-finished steel goods on a global scale. Beyond that, the division offers a complete range of logistics services and service portfolios for the segments of rail and turnout technology and rail infrastructure, together with planning, transport, logistics, transfer and recycling. In addition to that, the Metal Engineering Division has its own steel production at its disposal.
Customers
The division's customers can be found in the rail infrastructure industry, in the oil and gas industries, the automotive industry, the mechanical engineering industry and in the construction industry.
Key figures of the Metal Engineering Division
(in millions of euros; as of business year 2019/20)
| | |
| --- | --- |
| Revenue | 2,941.7 |
| EBIT | 32.9 |
| EBIT margin | 1.1 % |
| Employees | 13,310 |