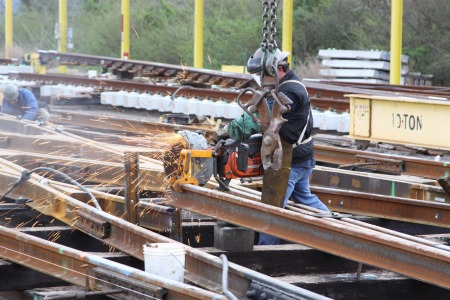 Our success depends on your success.
Our ability to accomplish what we set out to do is based primarily on the people we hire. We provide opportunities to develop your skills, further your career, and achieve your goals. At voestalpine Nortrak you'll find a commitment to excellence among our employees: they have PRIDE.
voestalpine Nortrak is an Equal Opportunity Employer. All qualified applicants will receive consideration for employment without regard to race, national origin, gender, age, religion, disability, sexual orientation, veteran status or marital status.
Latest Job Posting
Here is an overview of our latest job postings. For further offers of the voestalpine group use our job search.
You could not find anything that fits in with your ideas and qualifictions? Then simply take the opportunity to make an unsolicited application.
Here you can see an overview of our current vacancies: