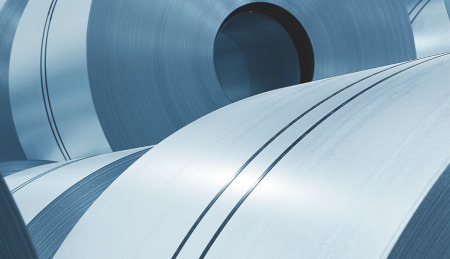 As the voestalpine Group's largest division in terms of revenue, the Steel Division is the quality leader for highest quality steel strip, a global market leader in heavy plate for the most sophisticated applications and in casings for large turbines.
Products
The Steel Division produces hot and cold rolled steel, as well as electrogalvanized, hot-dip galvanized and organically coated plate. Its other activities include electrical steel strip, heavy plate, cast parts, and a number of downstream sectors – the Steel Service Center and the logistics service which are managed as independent companies. The main divisional company and its largest operative enterprise is voestalpine Stahl GmbH in Linz.
Customers
The majority of products manufactured by the Steel Division are sold to the European automotive and automotive supply industries, the white goods industry, and the building supply industry. voestalpine is a leading European supplier to these sectors.
Key figures of the Steel Division
(in millions of euros; as of business year 2015/16)
| | |
| --- | --- |
| Revenue | 3,753.7 |
| EBIT | 220.0 |
| EBIT margin | 5.9 % |
| Employees | 10,089 |